"Illusion is no longer possible, because the real is no longer possible."
- Jean Baudrillard

Loss of Sleep was produced as the artist's Senior Thesis while attending MICA. It was installed in the Brown Building and later was reinstalled in the Bemis Building in Seattle, WA for their spring biannual show.







It explores the notion of restful sleep and all-consuming dreams/nightmares. The struggle to define what is real between the what is 'unreal' in the world defined by the artist's lifelong experience with night terrors. The bodies are hand-drawn in ink and the dreams/nightmares are hand embroidered. The installation size is variable depending on the space in which it is installed.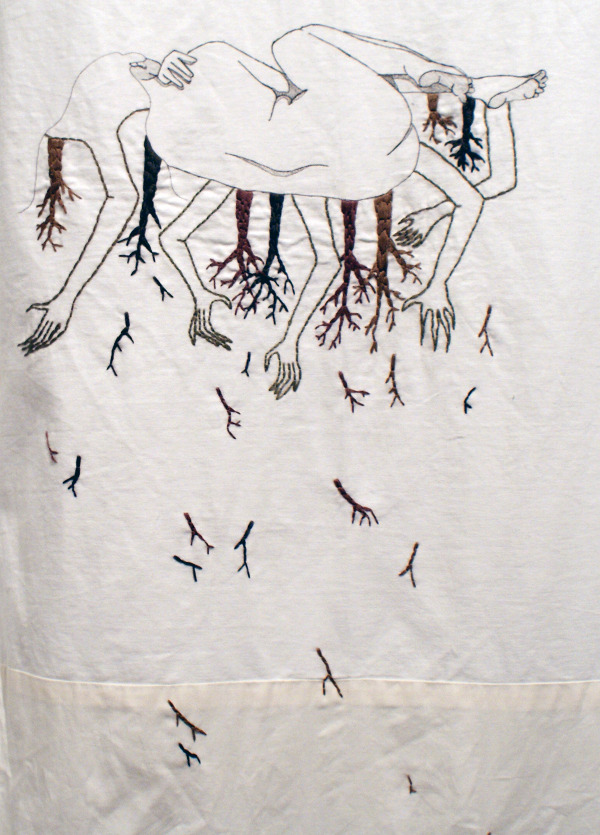 ---
︎ alicia serling ︎ Los Angeles, CA 2021 ︎